MESSAGE FROM CAMPUS CHIEF
Dear All, I feel pleased to take this opportunity to welcome you to Amrit Science Campus. Amrit Campus, also known as Amrit Science Campus (ASCOL) and previously familiar as public science campus (PUSCOL) is a government science campus, under Institute of Science and Technology, Tribhuvan University. Located in the heart of Kathmandu metropolis, with its noteworthy presence at Lainchaur and Thamel, this central college has already transcended sixty years of its enduring journey. Initially, established for intermediate levels in sciences, this college started graduate programs in 1968 and postgraduate programs in 1991. Till date, plenty postgraduate alumni have their alma mater in physics, chemistry, botany, zoology and mathematics, received from this institution. A master plan has been designed to expand and sustain the overall domain of the campus. Even with limitations on funding, the campus has expanded its instructional program into morning, the late afternoon and even winter vacation to address this unmet need.
The overall journey of this campus, since inception, has been enticing. Despite various ups and downs in its sexagenarian drive, the campus needs to be refurbished to accommodate distinguished faculties and produce qualified resources to build a prosperous country. I wish all the best to all students and faculties and wish for the continuous progress of this institution.
– Lok Bahadur Baral
Campus Chief
Amrit Campus, formally named as Public Science College (PUSCOL) and later named as Amrit Science College (ASCOL), after late Mr. Amrit Prasad Pradhan. Mr pradhan was born in 1918 at Thamel, Kathmandu. He served as headmaster of Jooddha High School in Birgunj for two years and later joined at Tri-Chandra College as lecturer in Chemistry. In 1962, he became founder Principal of Public Science College (present Amrit Campus) and began teaching as professor of Chamistry.
Late Principal Amrit Prasad Pradhan established Amrit Campus with a view to promote the study of Science and Technology in Nepal. The campus has benefited greatly from his spirit or enterprise, dedication and enthusiasm. While on a mission to the United States of a cause connected with the college, he died in an air crash over Mt. Blanc on January 24, 1966. The death of this noble soul was mourned by the nation.
Lok Bahadur Baral

Campus Chief
Email:lokbaral@gmail.com
Asst. Campus Chief (MORNING)
Mr. Deepak Gupta

Asst. Campus Chief (DAY)
Email: dndscientific@yahoo.com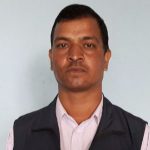 Mr. Lalbabu Lal Karna

Hostel Warden
Mr. Ganesh Prasad Acharya

P. Administration Head
Mr. Bishworam Bijuguchhe
Store Section Head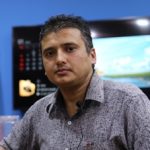 Mr. Ramesh Niraula

Library Section Head
Email: orameshg@gmail.com
library@amritcampus.edu.np
Mr. Pramod Man Sthapit

Acc. Section Head
Department and student capacity
Reading, after a certain age, diverts the mind too much from its creative pursuits. Any man who reads too much and uses his own brain too little falls into lazy habits of thinking.
– ALBERT EINSTEIN